Between Neighbors: Meetings, Dialogues and Exchange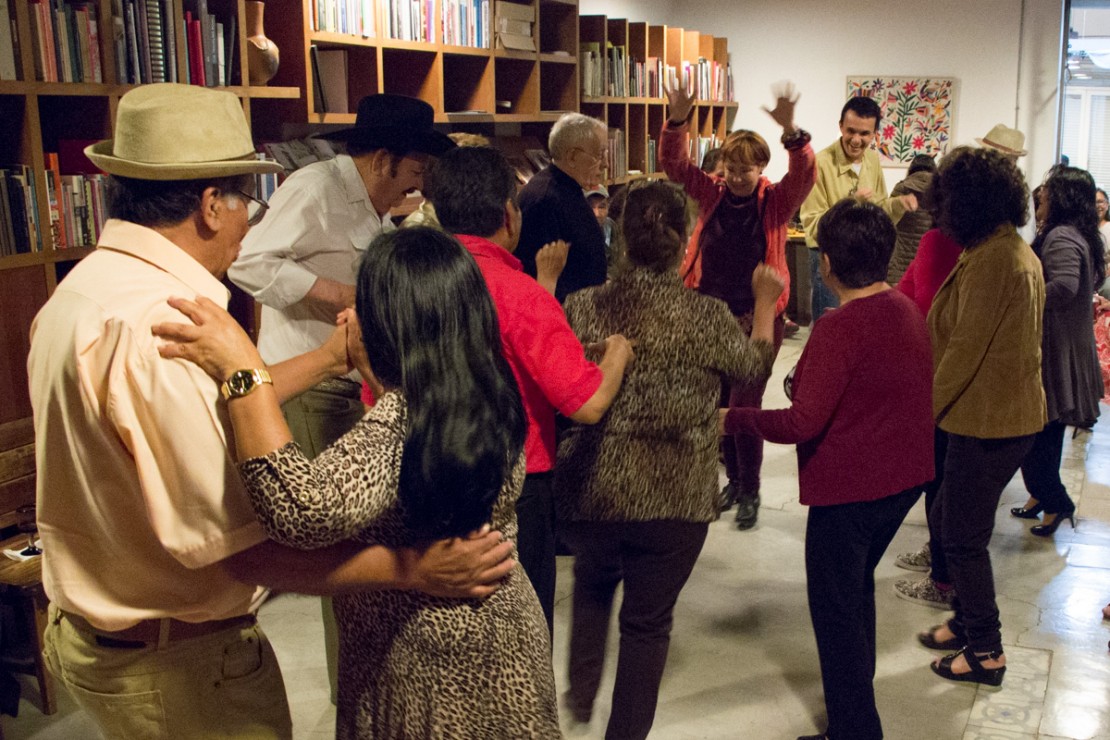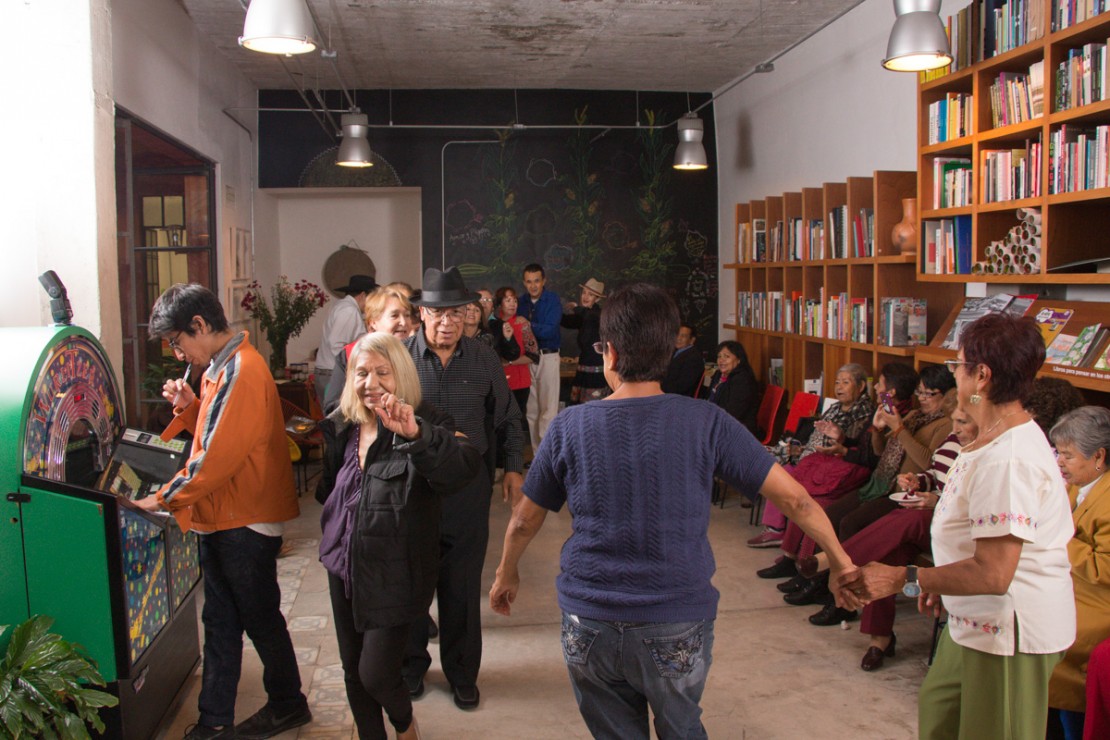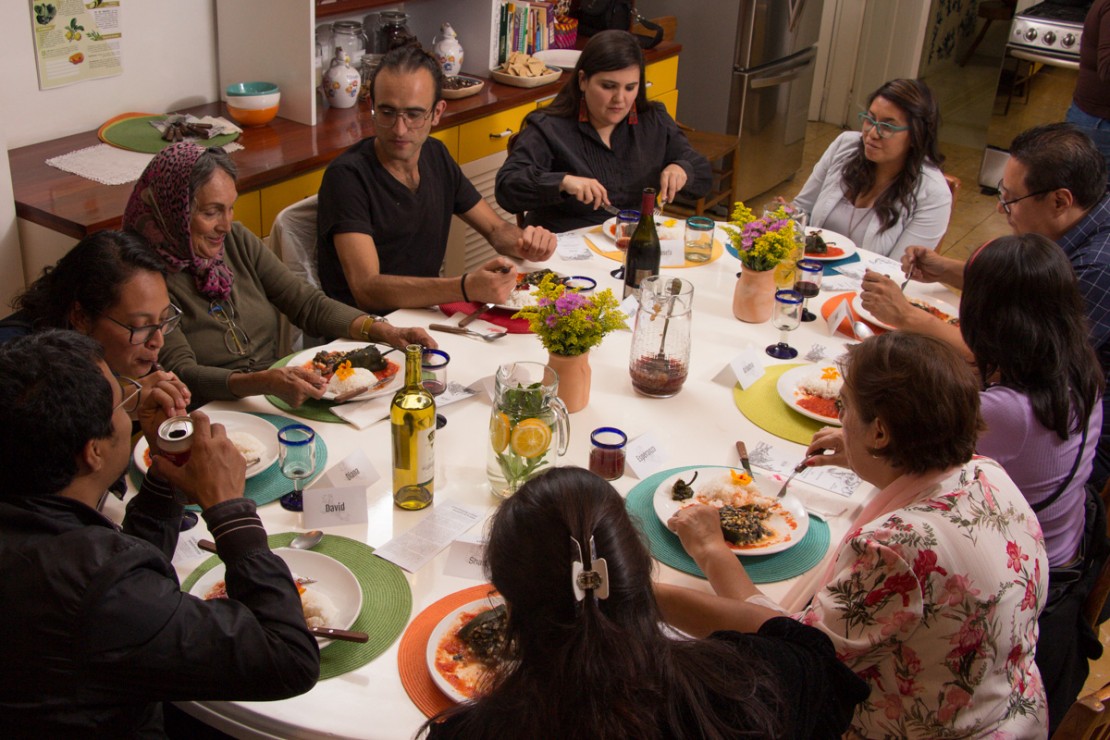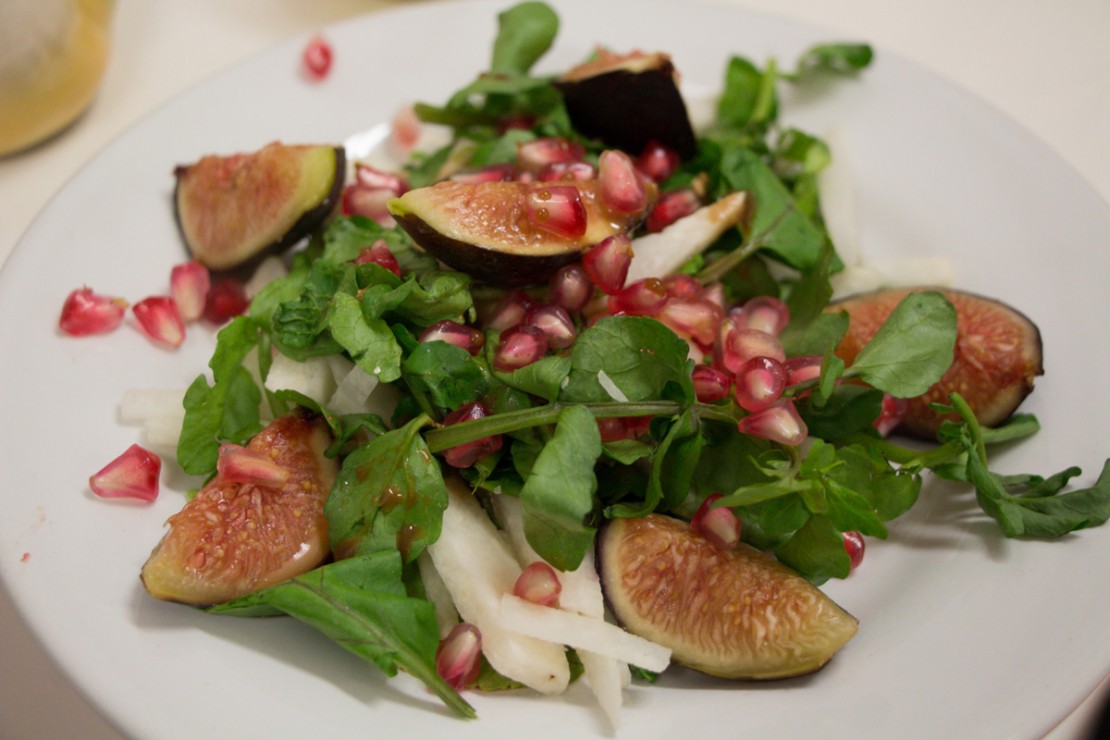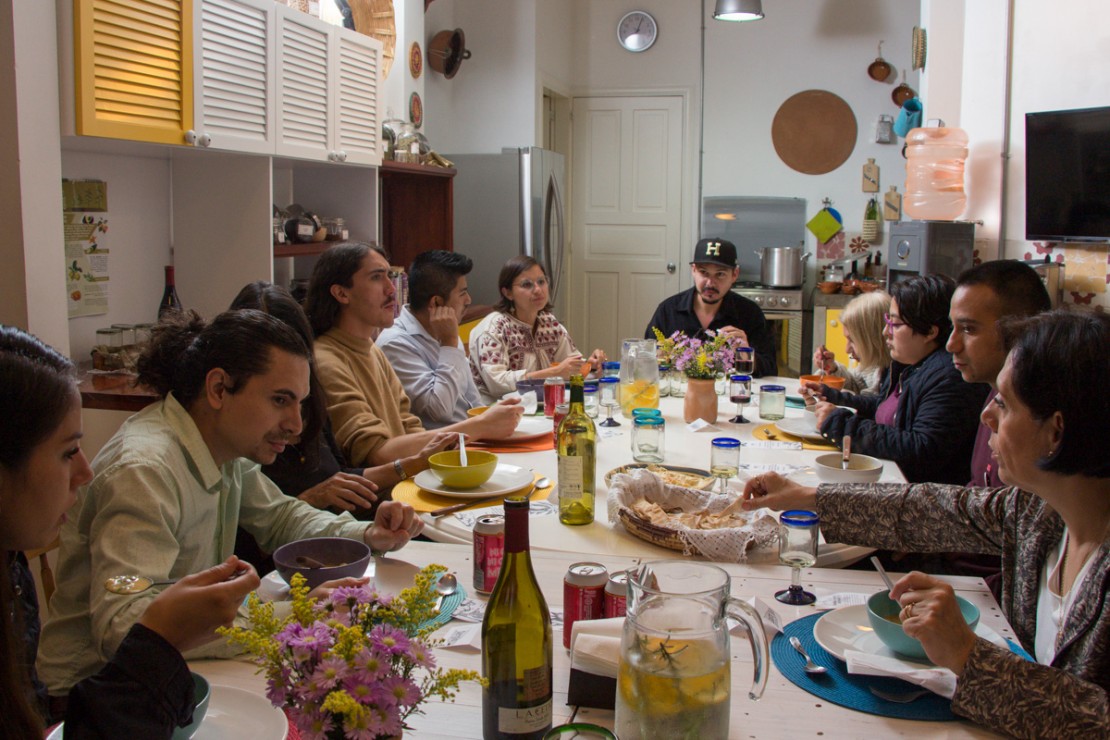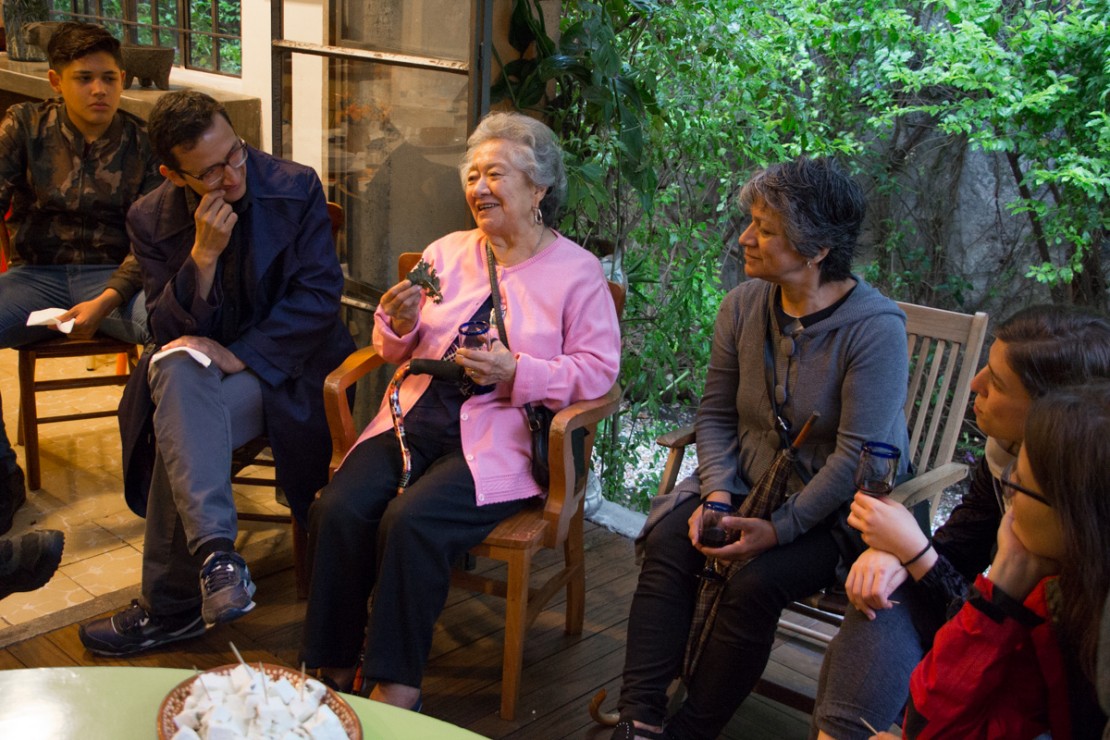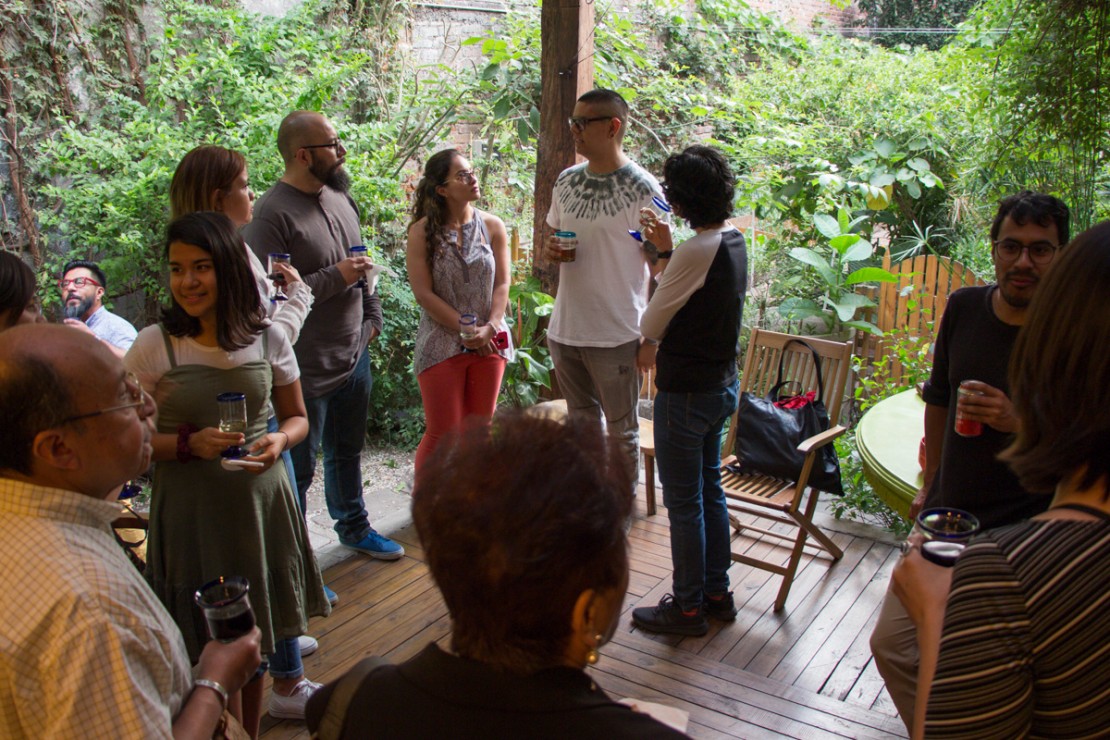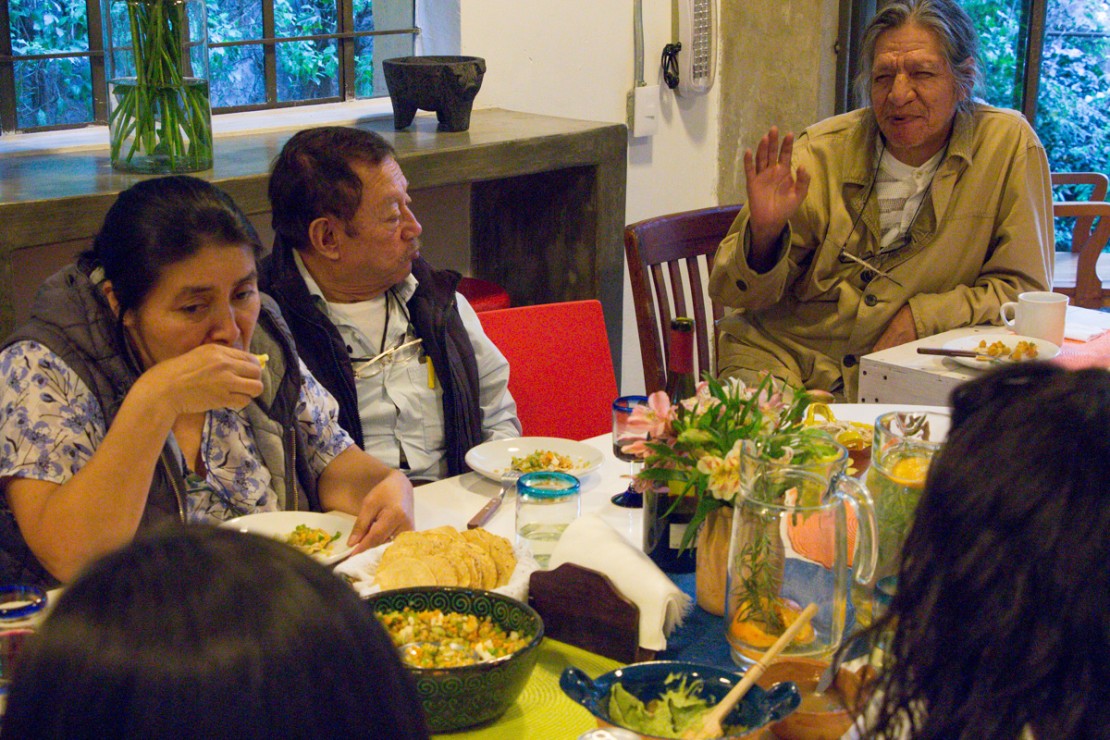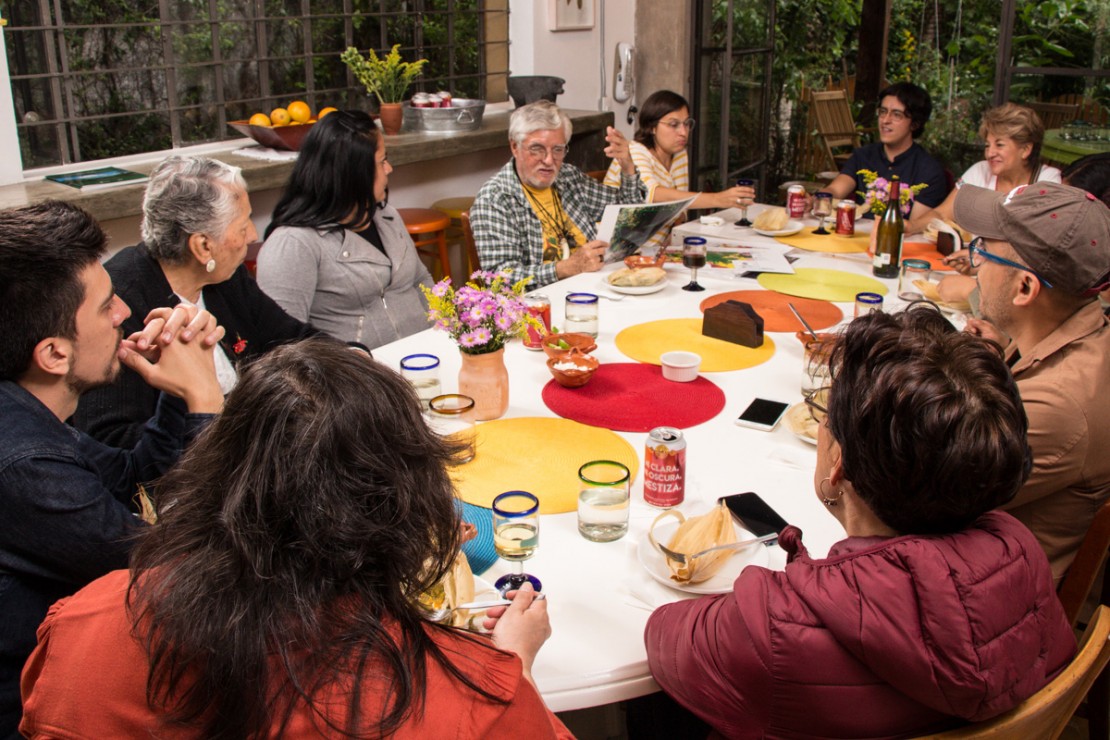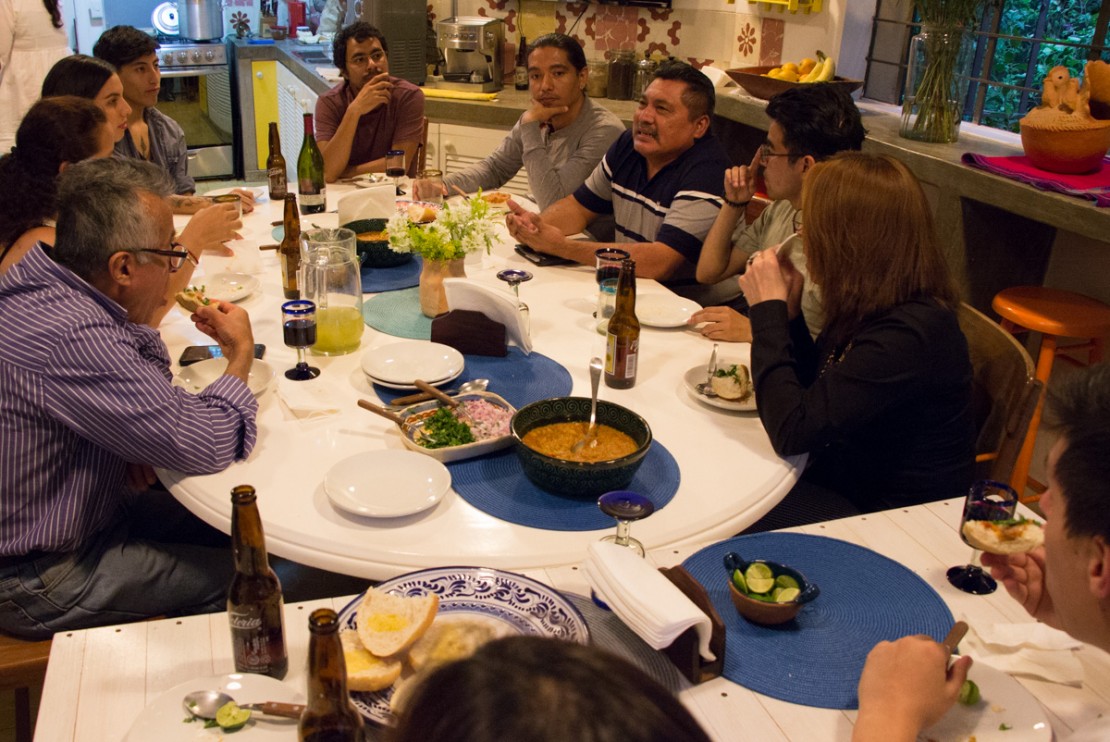 This action platform hosts various calls, under an open theme, in a dynamic that is flexible to input from participants. The house makes the initial proposal and extends a specific invitation: a dinner, an informal conversation, a get-together for elderly adults, and it is the attendees who engage in conversation and weave bonds among themselves in accordance with their interests and commonalities.
The main objective of these activities is to create a meeting space for neighborhood residents, to lay the foundations for cooperation between them, whether in Casa Gallina's programs or in their own everyday lives. This platform emerges from a persistent problem in the neighborhood, which is a common issue for inhabitants of many large cities: the lack of spaces for neighborly communication and getting together, so much so that everyday life is more or less lived in isolation. This n has been identified as a factor of vulnerability that not only affects the elderly, but also all the adults in the neighborhood, who, once they are convoked, are found to be open and willing to weave affective networks with their neighbors.
This framework includes the monthly event Blind Dinner with Friends, an activity which brings together twelve randomly selected neighbors to share a meal and a conversation. A similar format is used in From 5 to 7, which takes place bimonthly and includes a guest from outside the neighborhood, with an alternative mode of life or professional practice, the details of which they share and talk about in an environment of conviviality and healthy snacks. In these encounters, neighbors have led conversations about issues such as communality, alternative currencies, rescuing agriculture in Mexico City, culturally and ecologically sensitive methods for building houses, etc. Both the dinners and From 5 to 7, seek to bring together a diverse range of ages, professions, and backgrounds in the attendees, aiming to promote intergenerational conviviality. Meanwhile, the other type of encounter is specifically focused on elderly adults: dances are organized as the beginning of each season, where an average of 70 elderly adults are invited to share a moment of recreation with dancing, jukebox music, and board games.
Strategy implementation programs:
Blind Dinner with Friends
2019 Dates: January 15; February 5; March 21; April 2; May 14; June 5; July 4; August 7; September 4; October 1; November 6
Participants in 2019: 118 neighbors
Neighborhood dinners attended by 12 guests who are selected from names placed in a bowl in Salón Huev@. Attendees are accompanied by two members of the Casa Gallina team, and they engage in a free conversation among themselves. The team prepares a dinner, which is served in the kitchen, identifying some of the key ingredients, so that participants can learn more about the origin and nutritional quality of the food. At the end of dinner, attendees can stay for an after dinner conversation or sobremesa, which lasts for a few hours, after which they usually leave in groups heading towards the different parts of the neighborhood where they live.
Impact: The dinners among neighbors provide a safe and comfortable framework for people, who share a living and working space, to carry out free conversations and establishing bonds of trust among themselves. The commentaries shared by attendees at the end of each dinner, or those that have been made in the following days, demonstrate the importance that these encounters have had for participants, as does the fact that their family members, neighbors, and friends come to subsequent dinners, recounting how this special activity was recommended to them.
From 5 to 7, Jaime Martínez Luna
Date: February 26, 2019.
Participants: 8 neighbors
Martínez Luna is a Zapotec activist, musician, and thinker, who has promoted the concept of communality to describe the life dynamics of the peoples of Oaxaca. Neighbors interested in community projects and collective gardens were invited, as well as Oaxacan immigrants settled in the neighborhood.
Neighborhood residents talked about the structure of mutual aid provided by communality, but also the obligations that it establishes for each member. They asked Martínez Luna about some of their concerns in regards to the type of community life that could be established in the neighborhood and the desire to regain control of some plots of land in the neighborhood for public use. This encounter allowed the participants to learn about forms of collective organization in other regions of the country and left them motivated to implement actions for the common benefit of their immediate environment.
From 5 to 7, Pedro Uc Bé
Date: April 29, 2019
Participants: 10 neighbors
Uc Bé is a Mayan activist and poet with many years of experience in organizing the resistance oftraditional farmers and landowners against transnational wind farms in indigenous territories. For this encounter, the neighbor group was comprised of people who are interested in environmental empathy, community organization, sustainable management and social regeneration projects.
The neighborhood residents had the opportunity to learn about Uc Bé's perspective in regards to the cultural differences of the Yucatan Peninsula and the strategies that have been used there to organize resistance and gain support from civil society. The theme of working through social media resonated with the residents' interests, who shared their experiences with local social media. They were left with incentives to modify the toxic interaction dynamics that abound in social networks such as Facebook.
From 5 to 7, Miguel Angel García Aguirre
Date: 26 June, 2019
Participants: 10 neighbors
García Aguirre is an environmental activist with many years of experience in defending and developing the Chimalapas region, in the state of Oaxaca. He came to Casa Gallina to share with neighbors his experience in organized resistance to development projects, the dangers of urban concepts of progress and the importance of biodiversity in different regions of Mexico.
The neighbors discussed, in a friendly and safe atmosphere, their feelings regarding the comforts of urban life and the cost this entails for rural ecosystems. They learned about the environmental and social implications of the Trans-isthmus Corridor Project and debated about the disconnect between urban life and the resources extracted from rural environments.
Spring and Summer Dances
Dates: 7th March and 24th July, 2019
Participants: 120 elderly people
The first dances for elderly people were held in Casa Gallina. Approximately 80 neighbors over the age of 60 were invited to each gathering, in which they shared drinks, food and dancing. The music was provided by the house jukebox, which had been preloaded with playlists proposed by people of all ages and compiled by young neighbors. The musician and neighbor Javier Celis was in charge of the Spring Dance, while the invitation and compiling of records for the Summer Dance was entrusted to the baker Christian Zepeda.
The neighbors went alone, or in the company of friends from the neighborhood, and spent the afternoon dancing. Furthermore, for the Spring Dance, the Salon Huev@ was set up as a game room, where a group of 8 people played a round of
a board game that queried them about their experiences, plans and interests, both personal and regarding the neighborhood. This served as a moment for elderly people to meet, express their emotional needs and forge new friendships; it provided them the chance to enjoy spaces for leisure based on their needs and tastes. This is in line with the platform´s general aim to offer alternatives to the conditions of isolation and emotional vulnerability faced by most of the neighborhood's elderly. During the Summer Dance, the emphasis was on sharing through dance and music, chosen in this case by tortilla shops and food establishments in the neighborhood.
From 5 to 7, Ana Paula Ojeda Valverde
Date: September 11th, 2019
Participants: 11 young neighbors
Ana Paula Ojeda coordinates the social projects of the Kolijke Area Voluntarily Designated to Conservation in the Sierra Norte mountain range in the state of Puebla. For this meeting she invited young neighbors with an interest in ecological preservation and community work. The attendees talked with Ana Paula about the conditions of inequality for the indigenous population and shared their experiences of different communities across the country. Ana Paula spoke about her work with communities in the Sierra Norte region of Puebla, emphasizing the emotional bonds that are established as a consequence of community work. She also spoke about the economical difficulties face by these communities and the associated problems of domestic violence.
From 5 to 7,
Catherine Marielle
Date: October 9th, 2019
Participants: 9 neighbors
Catherine Marielle is an anthropologist who has dedicated her years in the country to work in the defense of native corn. During this meeting, she was able to talk with nine neighbors about the history of activism in Mexico in resistance to industrial and transgenic crops, and the cultural wealth implicit in the different ways of growing and consuming corn in the communities. The neighbors shared their experiences in their families' and ancestors communities and their concern for having a quality diet, in addition to being able to raise their doubts with the guest regarding the different agricultural cycles and the effect that climate change has on them.
From 5 to 7,
Antonio Lafuente
Date: October 11th, 2019
Participants: 12 neighbors
For this last 5 to 7 meeting of 2019, neighbors close to the house who had been invited to be the active participants of the last year and a half of work in neighborhood laboratories. During this afternoon, they were able to talk with Antonio Lafuente, one of the researchers behind the conception of Medialab-Prado, a project focused on neighborhood participation and creation of collective projects in urban communities in the city of Madrid. He was also accompanied by researcher David Gómez and Valentina Sánchez, who coordinates the neighborhood participation laboratories at Casa Gallina. The neighbors took the opportunity to talk about the projects they have in development and receive feedback from the specialist, who also provided examples of projects going on in other places and talked with the neighbors about concepts such as collective intelligence.


Autumn Dance
Date: November 13th, 2019
Participants: 6 neighbors
The third and final dance of the year was dedicated to older adults living together. The guests, neighbors over 60, came the previous week for their tickets and danced with the music compiled by neighbors Sebastián Navarro and Alberto Olvera. The library area of ​​Casa Gallina was cleared to perform the dance, in which eggplant tacos, guacamole and other snacks were also offered, Punch and beer were served. The jukebox discs were created from playlists proposed by the owners of local repair shops.