Rethinking Consumption, A Culture of Mending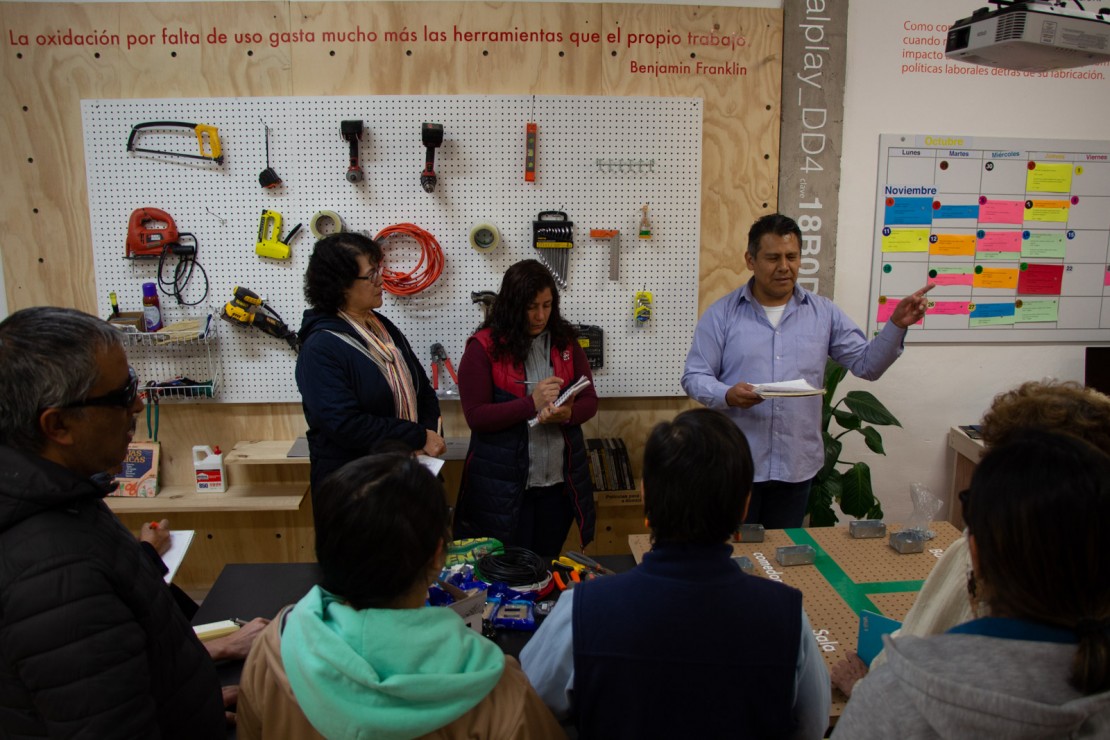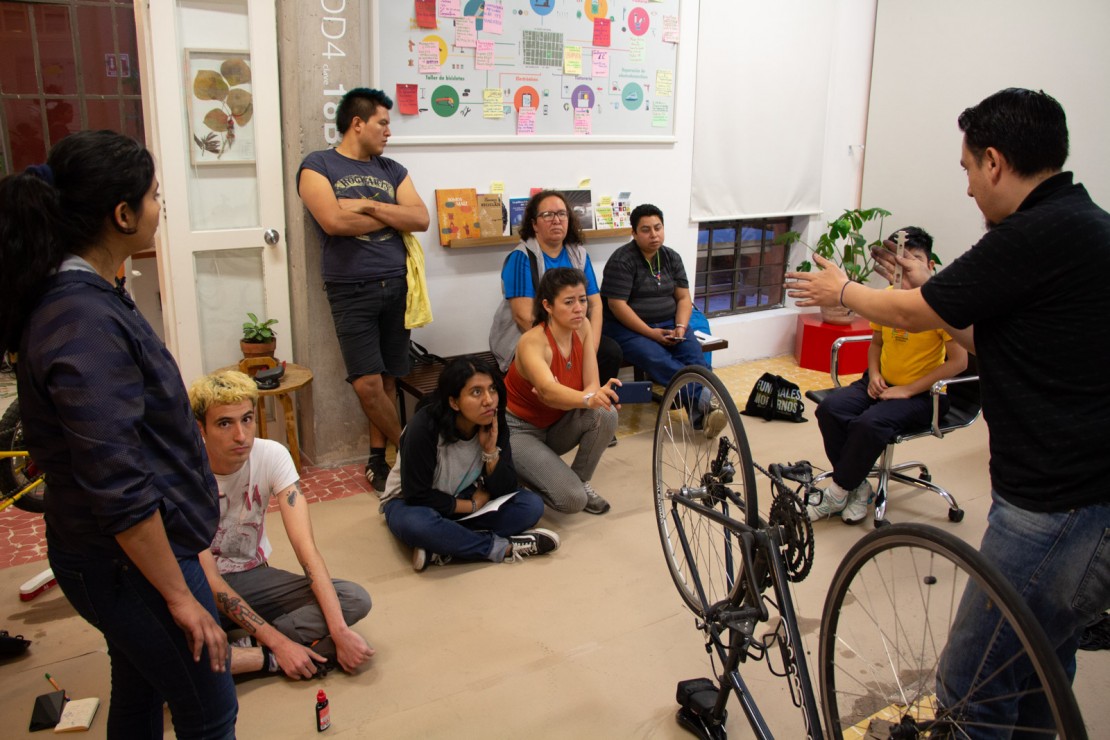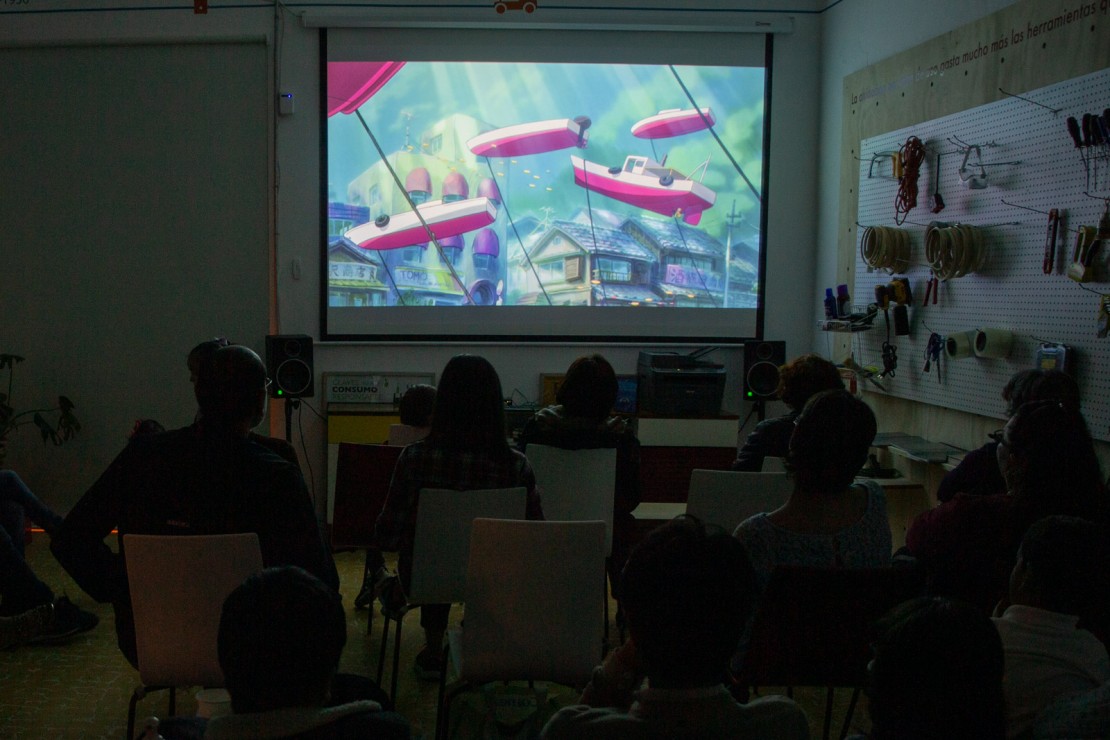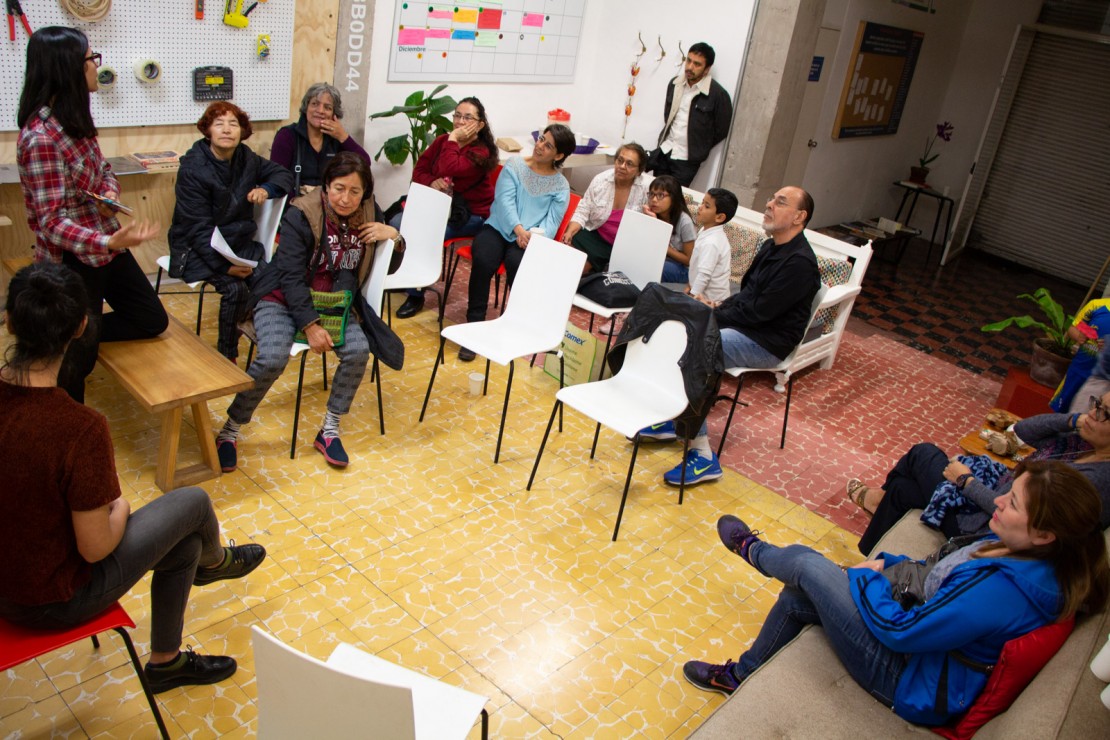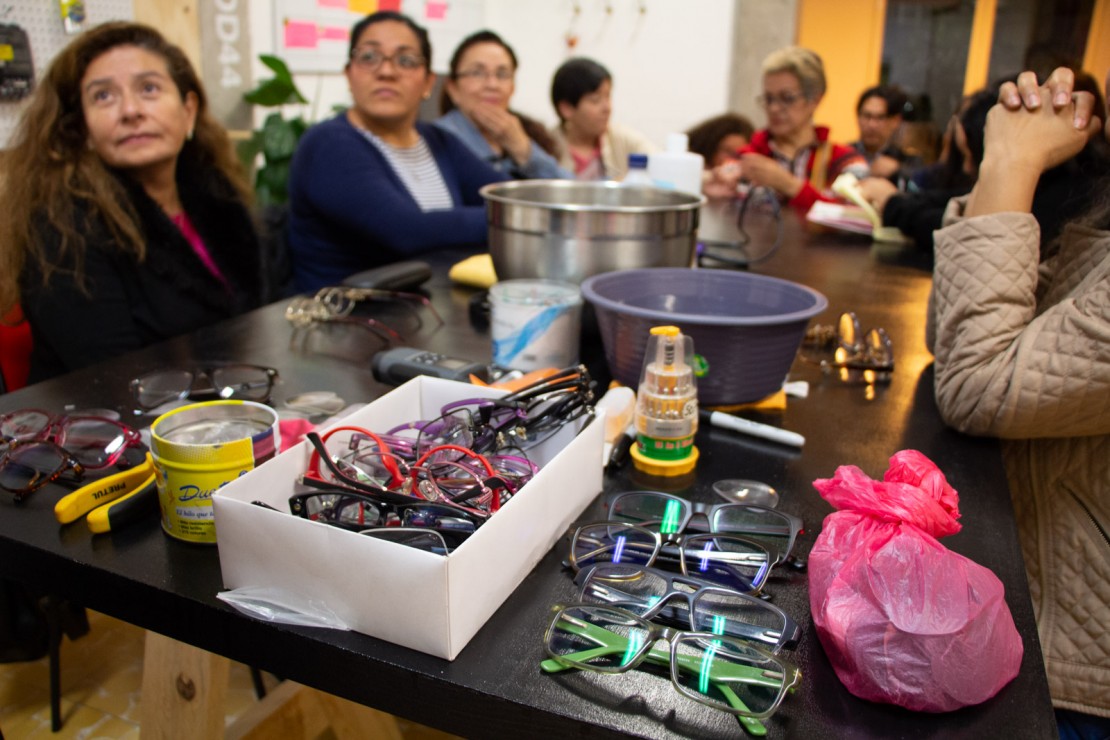 A public program focused on a culture of mending and that takes a critical look at consumer habits, prompting reflection on whether or not we really need certain material goods and the possibility of extending their useful life by repairing or adapting them.
The program also provides for the fitting out of Salón Huev@ as a place where participants can consult materials related to a culture of reuse, leading them to question the validity of expiration dates. In its current form, Salón Huev@ is a place where neighbors can share information, trade off small mending jobs or inform us as to which practical workshops are most helpful to them.
Strategy implementation programs:
Cinema Season: Buy, repair, reuse
Date: November 2019
Coordinators: Lucía and Rosario Barragán
Participants: 39 neighbors
The neighbors Lucia and Rosario Barragán selected films about the environmental problem generated directly by global consumer culture: Comprar, tirar, comprar; The true Cost; No Impact Man; Ponyo; and Pachamama. During the subsequent conversations those neighbors who often frequent cinema seasons at Casa Gallina shared experiences on how programmed obsolescence affects their daily lives, from the material to the emotional. They also analyzed the alternatives proposed in the films and discussed their applicability in their immediate context. On the other hand they mentioned how in indigenous cultures nature is conceived as part of existence and not as a source of resources, a perspective that, according to the neighbors, is vital to help rethink our way of seeing reality.
Embroidery to Conceal Stains and Holes
Dates: November – December 2019
Coordinan: Mariana Villeme y Fernanda Poire
Participan: 19 vecinas
A program divided into counseling for children and adults in which participants learned the basic stitches of the technique of hand embroidery and then applied it to repair garments that they each wanted to repair. As the lessons advanced the coordinators fostered and promoted the skills, needs and interests of each participant. In turn the groups became integrated naturally and supported each other - finding embroidery to be an activity that, due to its characteristics of concentration, delicacy and relaxation, is ideal to encourage conversation and create bonds. It is also worth noting the strong interest of children in learning this technique, which is why activities are prepared to provide some continuity that addresses the interests that participants gradually discovered they had.
Electrical Installations and Maintenance Tips
Date: November 13th, 2019
Coordinator: Santos González
Participants: 13 neighbors
The neighbor Santos González shared basic theoretical principles on the operation of electricity in the house and taught some of the neighbors how to install a simple switch and three-phase switch. He also shared useful advice on what they need to know when they go to a specialist to fix electrical faults. Finally he gave safety and general maintenance advice, adapting this to the characteristics of the participants' homes.
Basic Bicycle Maintenance Tips
Date: November 27th, 2019
Coordinator: Jorge Mendoza
Participants: 12 neighbors
The neighbor Jorge Mendoza advised the attendees on how to change tires, lubricate chains and brakes and clean their bicycle's transmission. He also gave them public cultural advice for those who travel by bicycle and explained the differences between the types of bicycles on the market, with the aim of understanding which one best suits the needs of each participant. He explained the timescales of periodic maintenance necessary according to the use a bicycle receives. Finally, he noted the interests of each participant to organize a second session in which other necessary aspects of the technical maintenance of bicycles will be addressed.