Casa Gallina is a transdisciplinary cultural project whose programming is focused on learnings and actions relating culture, community, and the environment. The project is located in Santa María la Ribera, a neighborhood of Mexico City, where it seeks to facilitate synergies inside the local communities.
Through its platforms, Casa Gallina seeks to promote, inoculate, encourage, and revitalize initiatives and proposals about resilience, the environment, creative models of associations, life styles of responsible consumption, as well as alternative models of social interaction. Casa Gallina also seeks to strengthen local community networks, as well as alliances with initiatives from other areas that share similar interests to establish processes of dialogue, work, and exchange.
Since 2019
COMMUNITY REACH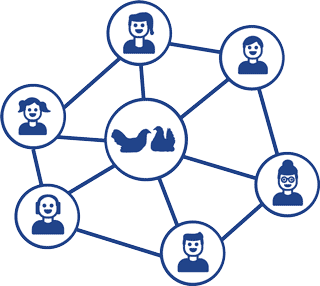 7,882
neighbors actively
participating in programs
1,520
online spectators
49,000
indirect beneficiaries
(number of inhabitants
of Santa María la Ribera)
&nbspfor the common good
Collaborations with


13 local schools

, supporting
the creative and meaningful education
of

2,500 children,

and
the work of

106 teachers
Testimony

"

I found the course very interesting, very creative,
it aroused a great awareness of recycling in my kids,
and awakened their interest to investigate things they did,
such as the periscope. It was very motivating,
they actually did the activities all by themselves,
without anyone pushing them, it made them forget about the pandemic
and made them want to go back to school... "



- Damaris Luna, mother of children who participated in the 2021 Summer School "Joining the Dots"
EXPANSION
IN TO OTHER
TERRITORIES
Link with 77 community
organizations and agents
46 allies have expanded
Casa Gallina's work in
59 communities across
18 states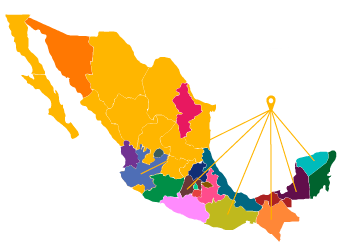 Reaching 20,575 people
in other territories


Program of
Environmental
Education

46 schools
64 teachers
3268 students


In Oaxaca, Campeche,
Guerrero and Mexico City

books published
and distributed
nationwide:
&nbsp&nbspWe Are Maize &nbsp&nbsp&nbsp&nbsp&nbsp&nbsp&nbsp&nbsp

Constellations:
A Manual of Tools
for Collective Mapping

Interconnections: Big
and Small Creatures
in the Same World

of the print run
consists of editions in 8
indigenous languages:
&nbsp&nbsp&nbsp&nbspZapoteco, Maya, Náhuatl, Wixárika,
&nbsp&nbsp&nbsp&nbspPurépecha, Ombeayiüts, Tsotsil
&nbsp&nbsp&nbsp&nbspand Tseltal

community exhibitions
activated in
5 states
State of Mexico
Tabasco
QuintanaRoo
Chiapas
Puebla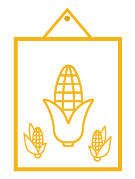 Allies

Related initiatives
Casa Gallina strives to build and strengthen networks of alliances with collectives, individuals, civil society organizations and public or private institutions with whom we share common interests. Collaborative processes are built in different formats and frameworks, which weave networks to share resources, strategies and methodologies.
These different alliances aim to enable processes and actions related to critical narratives, so as to trigger collective experiences on ecology, resilience, community liassons and creativity in daily life.
This network is deepened through the creation of new programs and work formats in co-participation with the agents and organizations with which it collaborates. In search of constant expansion, the network is open to constantly integrate new organizations, groups and institutions that share the interests of creating projects in favor of the common good, culture, community and the environment.